Multi-agent Learning Seminar
Time:
Mondays, 14h00 CoMo Lab (10G711)
Prerequisites:
Prior experience with reinforcement learning / machine learning such as from the Machine Learning, Techniques of AI or Computational Game Theory courses is recommended.
Description:
In this course we will look at different learning algorithms for intelligent agents. After an initial introduction to some of the more avanced learning methods students will be  able to select a research project to work on. The focus of these projects will be on applying learing methods in robotics or large simulated problems.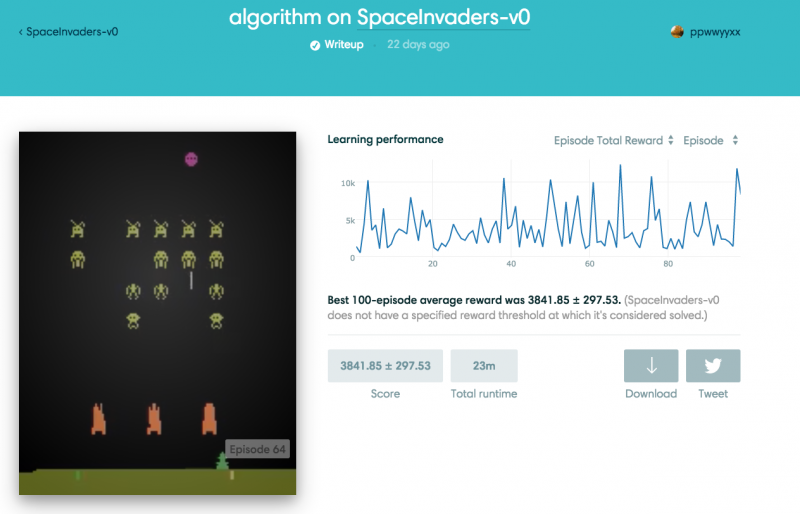 This year the course will focus on applying learning in the OpenAI gym, a community driven AI benchmark suite. The sessions will take the form of regular (but not weekly) workshops. After the initial introduction to reinforcement learning, the students will be required to independently read research papers introducing various more advanced techniques. At the workshop one student will be tasked with presenting the paper, after which it will be discussed in group. Students will then implement and test the technique in a benchmark problem by the next session.
Examination:
Students will be evaluated based on following criteria:
Course participation (presentation of paper + participation in discussions)
Learning agent project (2nd semester)
Project defense & report (2nd semester exam period)
Schedule:
03/10/2016: Course Introduction
13/10/2016: Basics of Reinforcement Learning Note: this session will be combined with the learning dynamics/ computational game theory course and will be held exceptionally on Thursday at 13h in 10F720.
24/10/2016: Advanced Reinforcement Learning
31/10/2016: Choose papers from list. Mail top 3 to Peter.
7/11/2016: Introduction Deep RL
15/11/2016 15-17h in 10F720: Invited lectures by Matthew Taylor and Enda Howley. (note different time & place!) 

 Learning from others: speeding up sequential decision making (Matt Taylor)
TBA (Enda Howley)

28/11/2016:
19/12/2016:
13/2/2017:
27/2/2017:
13/3/2017:
27/3/2017: mail project choice
24/4/2017: Project Progress session
5/6/2017: PROJECT DEADLINE (see presentation for details)